About American Airlines (AA)
American Airlines, (AA) is the world's largest airline in terms of fleet size, revenue, and number of destinations served — among other categories. In tandem with its partners and subsidiaries, American operates a far-reaching network of international and domestic flights, with roughly 6,700 daily flights to 350 destinations in over 50 countries. American, along with its regional partner, American Eagle, operates out of 10 primary hubs, with Dallas/Fort Worth serving as company headquarters and keystone hub. Roughly half a million people fly American on a daily basis.
As a standalone airline, American Airlines flies to 95 domestic and 95 international destinations in 55 countries. In addition to a full roster of codeshares, American has maintained joint ventures with some of the most recognized names in air transport.
American Airlines' main hubs include Charlotte, Chicago-O'Hare, Los Angeles, Miami, New York-JFK and LaGuardia, Philadelphia, Phoenix-Sky Harbor Washington D.C.-National. The airline operates flights to a staggering number of far-flung destinations from Antigua and Barbuda to Beijing, China, and seemingly all points in between. Their most popular domestic destinations are Denver, Atlanta, San Francisco, and Seattle. Meanwhile, some of its more popular international routes include Chicago-O'Hare — Athens, Greece, Philadelphia — Berlin, Germany, and Phoenix-Sky Harbor — London-Heathrow.
American Airlines has teamed up with Avis, Budget, Hertz, Europcar and other major brands to deliver cheap car rentals for their passengers. We're here to streamline the process and get you a better deal on a comprehensive range of vehicles. Minicars and compact 3-door coupes offer the lowest rates, or upgrade to economy and intermediate 4-door sedans. Standard, fullsize, and premium sedans are among the most popular rentals. For all-purpose driving, look to midsize, standard, and oversize SUVs. For families and large groups, select from a wide range of 7-12 seater minivans.
Tips for American Airlines Passengers Renting Cars
Save big money by returning your car hire to the same location you picked it up from — particularly in the U.S., where drop-off at a different location can significantly increase your daily rate.
All airline car rentals include a standard Collision/Loss Damage Waiver (CDW/LDW) and Theft Protection. You'll be offered an optional Excess Damage Waiver that may duplicate coverage by your credit card, personal auto or other insurance policies. It's recommended that you check the terms of your third-party insurance policies to avoid paying for something you don't need.
To rent a car in the U.S., be advised that a wide range of terms and conditions, taxes, restrictions, and surcharges apply which are generally not applicable in other countries. For example, minimum rental ages vary from state to state, and credit checks will be performed on renters using debit cards.
Avoid additional surcharges by reading the terms and conditions of your car hire agreement. You'll find a number of restrictions and possibly unnecessary penalties and fees within the fine print. For instance, with an American Airlines car rental, vehicles that have been driven less than 75 kilometers (45 miles) will be subject to an additional fee.
Airline car rentals are priced on a 24-hour basis, with 29-minute grace period for returns. After 30 minutes late, hourly charges kick in. After 90 minutes late, you're likely to be on the hook for a full-day late charge.
Cash is not accepted for payment of any aspect of your car hire.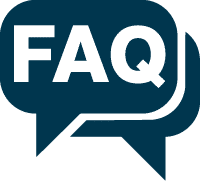 Frequently Asked Questions about car rental when flying American Airlines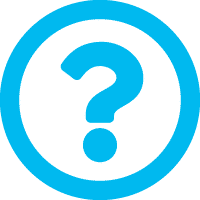 1. Does American Airlines have the best rates for car rental at the airports that it flies into?
Not always. Some of American Airlines partner rates with car rental companies are very competitive. However it's focus is on being an airline and not a car rental company and therefore prone to not being the cheapest. This means that you need to compare rates with other rental companies to be sure.
Internationally, American Airlines generally doesn't either. For visitors coming into its home country of the United States and outbound flights for Americans going to major global car rental destinations such as London Heathrow UK, Germany, France and Spain or the rest of Europe or Los Angeles in the United States, and Canada for example, it can be unpredictable with limited options.
Prices are changing rapidly and inconsistently, even with the same hire companies that American uses that appear on other volume based online car rental sites like Cheaperthancars, Rentalcars and Expedia. Even with American Airlines' huge buying power, you could end up paying up to 50% more than competitors, if you are not vigilant to compare.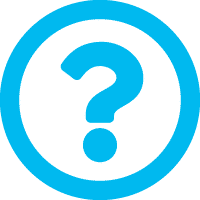 2. Does American Airlines have deals that are exclusive to its customers with car rental companies?
Deals are generally not exclusive all of the time, although exceptions can occur. American Airlines currently promotes on its website a range of specials usually as % off as if it were "exclusive" arrangements, such as with bonus points, upgrades etc, but these do not always reflect the best interest of the consumer with the best value for money.
With so many car rental companies around the world (over 800) it makes sense to compare American airline's partners and deals with an online car rental travel agent that specialises and provides you with the best rates such as the one's previously mentioned.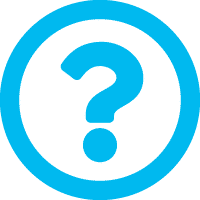 3. When is the best time to find the cheapest American Airlines tickets and car rental to the United States and Canada?
Book in advance, by about 4-6 months, to get the best ticket deals with corresponding bargain car rentals. It does not matter if it is high or low season.
Although demand is larger in high season, promotions are often pushed out in advance of low traffic in low season.
High seasons tend to be Thanksgiving, Easter and Christmas / New Year with summer vacation period in the summer months which are usually have very strong demand.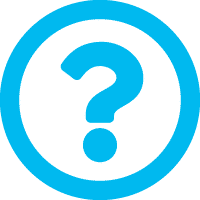 4. When is the best time to book my American Airlines flights with car rental for peak season to the UK, Europe, Australia, Asia and into the USA?
For most of the US, UK and Europe as well as Asia, Australia and NZ, it is suggested that you make your reservation at least 4-5 months ahead or more to ensure that you get your favourite vehicle models at the best price. Special promotional airfares often are teamed up with activity from the car rental companies.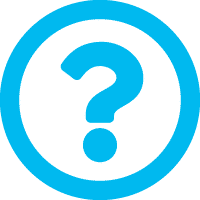 5. Will my American Airlines frequent flyer points benefit the price on my car rental?
Sometimes, but not always and working things out to decide can be complex.
American Airlines partners currently with Avis; Payless; Alamo; National; Dollar; Hertz and Thrifty. Depending on your membership status you can earn between 500 and 1250 miles with each rental. Each one has a set of terms and conditions, so you will need to spend a lot of time working out what works best for you, even if you hold a membership with a specific rental company. These companies can change quickly as can the terms and offers.
Also, with any frequent flyer program with airlines it's better to compare the prices versus the benefits and car models to work out if these benefits are best purchased through a comparison discount website such as Cheaperthancars or Expedia.
It's not just a matter of price as sometimes the points are better used for flights rather than car rental, which are generally more expensive.
In our experience reserving your points for airline tickets and getting the best price through a car rental comparison site generally works out better. You get the ability to compare quickly and a standardised free cancellation policy on side by side comparisons.
We think it will provide you with better value for money with your American Airlines ticket – but if you have the time check it out. You'll probably end up with the same rental car hire or one of the over 800 or so to choose from and you will see more competition. We suggest you use the comparison search tool at the top of this article.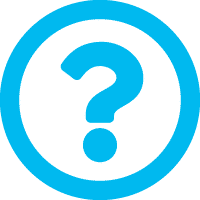 6. Does American Airlines offer a car rental discount?
Yes and no. It depends on where you are going and with which car rental company.
American Airlines doesn't operate a car rental company directly, but it does have a few partnerships with brands as mentioned above that offer discounts of up to 35% accessed from its website. These can change as it is usually only around 8-10 of the major rental brands which number around 20. If you go global there are over 800 in total approximately at over 30,000 locations – more than American Airlines fly to, and possibly where you want to connect to on your trip.
Use the search tool above to compare with the discounts offered by American Airlines.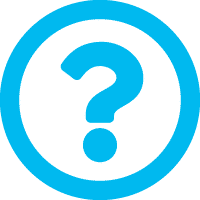 7. Do foreign nationals get cheaper rates when flying into the USA with American Airlines?
It varies. Car rental companies have prices displayed subject to the residency and location of the traveller with American Airlines rental partners when they enquire and book. Online rental car comparison websites like Cheaperthancars also show many more rental companies, vehicles and discount choices.
So for example, if you are Asian, European Middle Eastern or from Australia and New Zealand, your rates may be quite a lot different from those if you are from the United States or Canada. Usually US residents, which is a huge customer base, get blocked from these great prices within their own country.
It's a good idea to use the comparison booking tool to shop around for the best rates such as the one at the top of this article.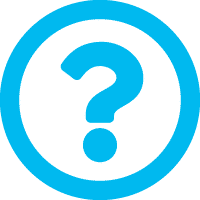 8. Will I get compensation for my car rental booking if American Airlines cancels my flight?
It depends on the region or country.
For the rental car, within 24-48 hours full cancellation rates can apply. Free changes may be made outside of this 2 day period, but be careful with the terms and conditions of your reservation.
We strongly recommend you have cancellation or disruption insurance for travel, to cover your losses with a travel insurance or car rental booking insurance. Car rental insurance is useful also as it covers excess waiver and can be purchased in the booking process with online providers like Cheaperthancars.
Denied or delayed boarding compensation by American Airlines can offset any car rental losses, but it is usually only paid on flights originating in the UK, Europe or US.
In Europe the EU Regulation EC 261/2004 gives €600 compensation for journey's over 3500km. You can claim this directly from the airline or through an online services that administers the process.
In the UK there is an arrangement (The Air Passenger Rights and Air Travel Organisers' Licensing (Amendment) (EU Exit) Regulations 2018 which under Part 4, section 8, reflects regulation EC 261/2004 into domestic UK law) which is in place for UK originating flights. The amount is £520 compensation.
The US has it's own set of regulations and American Airlines can advise you of this.
Check these conditions as they can change, with the local official government or authority websites for more information.
American Airlines is usually quite efficient at processing compensation that will help you offset any rental car losses.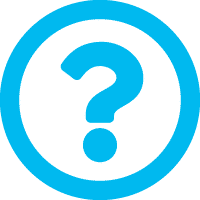 9. Will my car rental firm be aware if my American Airlines flight is delayed or has cancelled?
When reserving your car rental, usually the flight number information can be entered or captured by American Airlines partners or an online car rental booking service. The information gets recorded on your reservation and is visible to the pickup point depot.
An example is Cheaperthancars, who ask you to enter your American Airlines flight number for arrival. Although it is not compulsory we highly recommend that you do this in case you are not in a place or situation to let the car rental company know.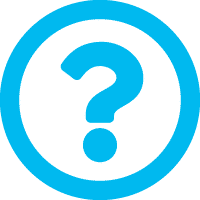 10. Can American Airlines help if there is a problem with my car rental booking?
Since American Airlines is an airline, generally not. They will direct you to the car rental company. Contacts are generally provided on your voucher.
Usually an online car rental company offers better support as they are specialising in car rental with greater trip volumes, are independent from the rental company, but ultimately it is down to the car rental company and their co operation as your contract is with them.