Cheaper Than Cars
Trust
9.3 / 10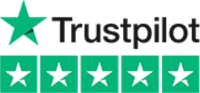 THE URBAN SPEED LIMIT IS
50 kph
|
31.1 mph
THE RURAL SPEED LIMIT IS
100 kph
|
62.1 mph
THE MOTORWAY SPEED LIMIT IS
100 kph
|
62.1 mph
THE FUEL PRICE IS
SEE PRICES
THE ROAD DRIVING SIDE IS THE
Left
THE MINIMUM DRIVING AGE IS
16 years of age
18 years of age to RENT
EMERGENCY SERVICE NUMBERS
000
DOCUMENT
License
IDP
Passport
Insurance
Registration
Australia Driving Ideas Guide
There are a multitude of things to do in this country, but one thing you won't do during your two-week holiday is get in your Australian rental car in Sydney to drive to the west coast.  Australia is so big that it's its own continent.  Instead pick an area and focus on getting to know that region by choosing Australian accommodations as you hop from place to place.
Perth
This is a modern, upbeat city basking in a Mediterranean-type climate, with lots of green space and gorgeous beaches on the outskirts. Simply walking and driving in the city and environs is enough for a full vacation.  To give an idea, King's Park in the city is 400 hectares with expansive treed areas, lakes, gardens and even a bush land to satisfy every mood.  The Water Labyrinth is an interactive artwork and golden Instagram opportunity, and on nearby Heirisson Island, you can visit the kangaroos in their natural habitat.
A great one-day road trip is up into the hills surrounding Perth on the Kalamunda Trail. This round-trip journey of about 100 km (62 miles) takes you through three national parks and into Kalamunda Historical Village depicting earlier life in the Perth Hills.  Be sure to take in the short ZigZag Drive on Gooseberry Hill that will have your camera shutter clicking, and definitely stop off at some of the wineries en route.   Another trip is beside the Indian Ocean to Cervantes, 201 km (125 miles), to view the surrealistic Pinnacles Desert with limestone shards sticking from the ground like daggers as tall as 3.5 meters (11.5 feet).
Melbourne
A city with a harmonious blend of the old with the new, interspersed with green spaces and numerous bridges over the Yarra River that meanders between tall buildings.  An entire day can be spent perusing storefronts in the city's many laneways, and when a thirst comes on just turn into one of a multitude of watering holes or cafes. Take a stroll along the magnificent harbour front and end up at Docklands that is delightful for young and old with its large observation wheel, the Melbourne Star.
The city is located in Victoria's state offers so much for day tripping. One drive that should be a must is along the Great Ocean Road, a 243 km (151 miles) stretch that starts in Torquay, 95 km (59 miles), and has stupendous ocean views with pounding surf and super sights such as The Twelve Apostles, a geological formation rising from the Southern Ocean.  This is also big surfing country dude, so expect to see a Hang Ten or two.
But Victoria is also well known for its Yarra Valley's prime wine country. Travel inland to this famous winemaking region, 61 km (38 miles), and spend blissful hour upon blissful hour going from winery to winery.  Just make sure you know who in your party the designated driver is.  If you have some extra time in Melbourne, you may want to consider taking the ferry and spending a few days in Tasmania.
Port Douglas
Who hasn't heard of Australia's Great Barrier Reef, one of, if not the best, coral features in the world?  This tropical town is situated on the Coral Sea so one of the obvious things to do here is live in the water.  Wandering the town's streets or the four-mile beach will quickly bring you into contact with tours and adventure trips occurring in this area.
But as if that isn't enough, there's also a rainforest to visit.  Daintree Rainforest, 68 km (42 miles), is best seen on a guided river cruise along the Daintree River and keep your camera handy for the resident crocodiles.  If you begin to yearn a little for city life Cairns is not far, 66 km (41 miles), and the drive along the coast is stunning.
A definite bonus is the money you'll save with Cheaperthancars car rental that will get you where you want to go, and your Cheaperthanhotels accommodations will be welcome after your eventful fun-filled days and nights in the Land of Oz. We really do believe that the less you spend the more you can do when you get there.
Your Cheaperthancars Team   
Australia Driving Rules and Tips
New South Wales, the Northern Territory, Queensland, South Australia, Victoria, Western Australia — these are all areas within a huge, diverse continent that beg to be explored. Of course, the best way to see anything is off your own back, and a road trip could seriously enhance your time in this beautiful land we call Australia.
Driving within the various states of Australia is becoming a hugely popular way to see the country. Of course, this brings with it various questions about driving in a foreign country, especially if you are using a rented car. So let's look at the basics.
Driving license/paperwork
You are able to drive within Australia on a foreign driving license, valid for the same class of vehicle, for three months after your arrival in the country. That being said, rules and regulations vary from state to state, and in some you may be required to carry an international license as well as your foreign license, and some may ask for a formal translation, which is the International Driving Permit (IDP).
Age restrictions
You must be at least 21 years of age to drive in Australia. Anyone 70 years and over will be asked to take regular medicals and eye examinations.
Let's talk the law
In Australia, vehicles are driven on the left side of the road
Do not use mobile phones while driving, except a hand's free kit
Give way to right hand side traffic
Always abide by the speed limit
Always wear seat belts while driving, including passengers
Drive in the direction of arrows marked on the road surface
Don't overtake with white lines
Always carry your license while driving
Traffic signals and road signs must always be obeyed
Never take U-turns at traffic lights
While turning, always use indicator
At pedestrians crossings, always give way to pedestrians
Children under seven years of age should always be seated in the back seat of the vehicle
Speeding
The normal speed limits on Australian roads are as follows:
100 km/h (62 mph) on freeways and major highways
50-80 km/h (31-49 mph) on local road
Never be tempted to speed in order to get anywhere faster, as you'll be caught by one of the many speed cameras, and fined. Road signs will give you the exact speed limit for that area.
Drunk driving
Laws with regards to drinking and driving are extremely strict in Australia, and police will carry out random breath tests. Blood Alcohol Content (BAC) of 0.05 g/100ml is permitted for full license holders. For provisional and learner licences, the BAC is ZERO. It is advisable not to drink at all, regardless of the legal limit, and that way you know you're not in trouble. Being caught out over the limit is a serious criminal offence and may carry possible prison punishment.
Parking regulations
Parking in Australia has both free and paid types. For parking in cities, there is always a time and a fee. For parking aid, there are quite comprehensive parking signs in Australia, which will help you find your way. For example, a sign stating 1/2P means you can park there for half an hour, and similarly, 3P means you can park for three hours. 'Ticket' means pay and display. It's worth mentioning that S in a red circle with a diagonal red line through it means no stopping.
KNOW MORE ABOUT US
Who Are We.
You can search and compare the latest cheap rental car hire rates cheaper than what you can pay directly. For top brands you can pay less ! Rates are fully inclusive or as described ! No credit card fees and free cancellations* in many instances. What you see is what you get. When comparing check all the extra's put on by other operators. We make it easy for you – we just give you the best value with cheap car rental deals including the best brands, and latest car models, with more car rental pick up location depots, than anyone else around the world. Over 30,000 pick- up points and depots Worldwide.
Cheaper Than Cars
Our Advantages
Compare
Brands
Compare 800+ companies
Low Price
Guarantee
Top Brands - Big Savings
Lots of Pickup
Locations
30,000+ Locations Worldwide
WHERE AND WITH WHO WE OPERATE
Locations, Airports & Companies
LOCATIONS
AIRPORTS