Cheaper Than Cars
Trust
9.3 / 10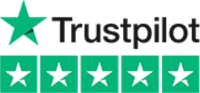 Popular Cars in Brisbane Airport - International Terminal
Going off road or to some out of the way place? Why not have an adventure with a 4x4 or SUV. Here are some examples to compare prices:
Toyota Prado


5 5
5
Hyundai Tucson


5 5
5
Toyota Kluger


5 6
5
Mitsubishi ASX


5 3
5
Nissan Qashqai


5 3
5
Nissan X-Trail


5 5
5
Kia Sportage


5 3
5
Toyota Rav4


5 3
5
Mitsubishi Outlander


5 5
5
Mercedes GLC


5 5
5
Mercedes GLA


5 3
5
Mitsubishi Pajero


5 6
5
Ford Ecosport


5 3
5
Are you driving with a large group? See our wide range of 7, 9 and 12-seat people carriers (MPV's) van's and minivans. Here are some examples to compare prices:
Kia Carnival


7 4
5
Toyota Commuter


12 6
4
Small cars that are easy to park, economy size is ideal for driving in those busy city streets. Here are some examples to compare prices:
Nissan Micra


5 2
3
Suzuki Swift


5 2
3
Kia Rio


5 2
5
Holden Spark


5 2
3
Hyundai Accent


5 2
5
Super Saver Car Older Economy Model


4 2
5
Toyota Yaris


5 2
3
Mitsubishi Mirage


5 2
3
Standard cars are comfortable and big – great for family trips and longer-distance travelling. Here are some examples to compare prices:
Toyota Corolla Hatch/Sedan


5 4
5
Hyundai Elantra


5 4
5
Toyota Corolla


5 4
5
Kia Cerato


5 4
5
Note: These are indicative examples only. For accurate car comparisons and prices, enter your dates into the search above.
Brisbane Airport - Driving Ideas Guide
Welcome to Brisbane.
Affectionately known by locals as "Brisvegas", this is an energetic river city with arts, nightlife, cafes and restaurants, parks all on the banks of the Brisbane River and a gateway to some spectacular scenic drives. Have a look at our Brisbane Driving Guide for inspiration to driving in the area.
Its airport is Australia's third largest with most of the international schedules, that Melbourne and Sydney has, and to all major points in Australia.
Here's some quick info to for help when picking up or dropping off your Brisbane rental car at the airport:
Brisbane Airport Info
Journey Time: Brisbane Airport to Brisbane CBD 18 min (17.5 km) via M7
Phone: +61 (07) 3406 3000
Address: Brisbane Airport Corporation, 11 The Circuit, Brisbane Airport QLD 4008
Website: www.bne.com.au
Save on fuel
Remember to fill up your car before dropping it off to save money on car rental fuel charges which can be excessive. Here are a few local places to fill up:
Freedom Fuels-52 Logan River Road, Beenleigh QLD 4207, Australia
Caltex Beenleigh-118 George St, Beenleigh QLD 4207, Australia
Mobil Oil Australia-25 Logan River Rd, Beenleigh QLD 4207, Australia
Hotels and Accommodation near Brisbane Airport
There is lots of accommodation and hotels nearby, whether in the city or at the airport.
Tip: For those with early morning or late night flights consider dropping your car off on the day before departure, or picking up the day after arrival, then using the hotel shuttle buses from the local Brisbane hotels to the airport to save on a day's car rental or save you money on parking and rental.
At Cheaperthancars and Cheaperthanhotels we offer great deals and choice on Brisbane car rental and accommodation to help you spend less and do more when you get there.
Your Cheaperthancars Team
Australia Driving Rules and Tips
New South Wales, the Northern Territory, Queensland, South Australia, Victoria, Western Australia — these are all areas within a huge, diverse continent that beg to be explored. Of course, the best way to see anything is off your own back, and a road trip could seriously enhance your time in this beautiful land we call Australia.
Driving within the various states of Australia is becoming a hugely See more info
Australia Driving Ideas Guide
There are a multitude of things to do in this country, but one thing you won't do during your two-week holiday is get in your Australian rental car in Sydney to drive to the west coast.  Australia is so big that it's its own continent.  Instead pick an area and focus on getting to know that region by choosing See more info
KNOW MORE ABOUT US
Who Are We.
You can search and compare the latest cheap rental car hire rates cheaper than what you can pay directly. For top brands you can pay less ! Rates are fully inclusive or as described ! No credit card fees and free cancellations* in many instances. What you see is what you get. When comparing check all the extra's put on by other operators. We make it easy for you – we just give you the best value with cheap car rental deals including the best brands, and latest car models, with more car rental pick up location depots, than anyone else around the world. Over 30,000 pick- up points and depots Worldwide.
Cheaper Than Cars
Our Advantages
Compare
Brands
Compare 800+ companies
Low Price
Guarantee
Top Brands - Big Savings
Lots of Pickup
Locations
30,000+ Locations Worldwide
WHERE AND WITH WHO WE OPERATE
Locations, Airports & Companies
LOCATIONS
AIRPORTS