LEADING CAR RENTAL BRANDS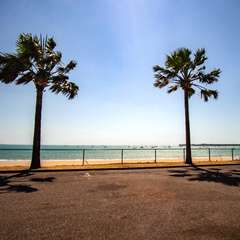 Beach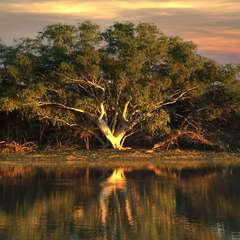 Billabong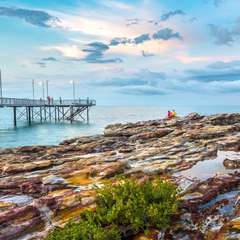 Coast Pier
Darwin Driving Ideas Guide
This is the "Top End" city and gateway to Asia with a harbour bigger than Sydney's.
It's modern, yet in some parts, retains it retains its history well. It is also a unique melting pot of different cultures and laid back lifestyle.
If you've planned your visit to take in the local attractions the chances are that you have already thought of feeding the fish on a high tide at Aquascene in Darwin city  around Doctor's Gully,  visiting Cullen Bay Marina or soaking up some special eats at the Stokes Hill Wharf and Darwin Waterfront Precinct.
But the Northern Territory is more than just Darwin, much more. And even though the distances to get to places are a little further than you've likely been used to we think the benefits justify the extra time to get there.
If you're adventurous, we've come up with some places that we recommend that you take your rental car to, and return home with some lifetime memories that will make you feel closer to being like a real "Territorian" local.  Crocodile Dundee ... eat your heart out.
The Mary River National Park and Wetlands
150 kms and around a 3 hour drive east of Darwin,  along the Arnhem Highway, you can find yourself in this fabulous park full of freshwater billabongs, paperbark and monsoon forests, allowing  for excellent wildlife watching,  fishing,  bushwalking and photography. Yes your social media friends who couldn't make the trip are waiting for your photo updates.
Access to the area in the dry months from May to September is good, but you need to be aware that from time to time road closures will occur through the tropical monsoon season.
The Mary River Wetlands are also home to the largest concentration of salt water crocodiles in the World and tours are available for those wanting to get up close.  Do observe the safety signs if you are driving alone around the various creeks.  This is crocodile territory, so show some respect for their lands.
Discover Natural Wonders at Litchfield National Park
A drive 90 minutes south of Darwin, down the National Highway 1 will have you amongst the rich greenery of the Litchfield National Park.   Here you can see enormous towering termite mounds, find places to swim near beautiful fresh waterfalls and even take boat rides out down the Adelaide River to see huge crocodiles that also live in the area.
Some of the safe spots to swim in the park include Wangi, Florence, Tjaynera Falls and Buley Rockhole.
There is definitely NO SWIMMING permitted in the Reynolds River.
If you want some Aussie sophistication to go with the visit, mix it with some sparkling wine and luscious, big fat, juicy prawns at one of the picnic areas available at Florence Falls, Tabletop Swamp, Greenant Creek, Wangi Falls and Walker Creek. If you don't want the hassle of bringing your own food, there is always the Wangi Falls Cafe at the Wangi Falls Centre.
At Cheaperthancars and Cheaperthanhotels you can find great discounts and a wide range of choice on your rental cars and accommodation.  We really do believe that to spend less will give you more to do when you get there.
Your Cheaperthancars Team