Cheaper Than Cars
Trust
9.3 / 10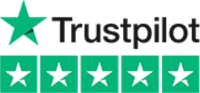 Popular Cars in Gold Coast - Airport
Going off road or to some out of the way place? Why not have an adventure with a 4x4 or SUV. Here are some examples to compare prices:
Toyota Prado


5 5
5
Hyundai Tucson


5 5
5
Toyota Kluger


5 6
5
Mitsubishi ASX


5 3
5
Kia Sportage


5 3
5
Nissan Qashqai


5 3
5
Nissan X-Trail


5 5
5
Toyota Rav4


5 3
5
Mitsubishi Outlander


5 5
5
Mitsubishi Pajero


5 6
5
Ford Ecosport


5 3
5
Are you driving with a large group? See our wide range of 7, 9 and 12-seat people carriers (MPV's) van's and minivans. Here are some examples to compare prices:
Kia Carnival


8 3
4
Toyota Commuter


12 6
4
Small cars that are easy to park, economy size is ideal for driving in those busy city streets. Here are some examples to compare prices:
Nissan Micra


5 2
3
Suzuki Swift


5 2
3
Kia Rio


5 2
5
Holden Spark


5 2
3
Hyundai Accent


5 2
5
Super Saver Car Older Economy Model


4 2
5
Toyota Yaris


5 2
3
Standard cars are comfortable and big – great for family trips and longer-distance travelling. Here are some examples to compare prices:
Toyota Corolla Hatch/Sedan


5 4
5
Hyundai Elantra


5 4
5
Toyota Corolla


5 4
5
Kia Cerato


5 4
5
Note: These are indicative examples only. For accurate car comparisons and prices, enter your dates into the search above.
Gold Coast Airport OOL - Driving Ideas Guide
Welcome to the Gold Coast.
With over 50kms of beaches and all year sunshine this is the capital of Australia's beach culture. Not only that, but it has most of the countries theme parks and plenty of nightlife and cafes, eateries and restaurants to go with it.
Gold Coast Airport OOL, (previously known as Coolangatta Airport), is the ideal gateway to Southern Queensland being only an hours' drive from Brisbane.
Scenic drives abound if you are prepared to take in the joy of a lush subtropical hinterland — including Lamington and Springbrook National Parks. Don't forget to check out our Gold Coast driving guide for inspiration to venture out in the area. You won't be disappointed.
Here are some quick useful notes to help you on your way:
Airport Info:
Gold Coast Airport OOL to Gold Coast CBD 31 min (20.1 km) via Gold Coast Hwy
Phone Number: +61 7 5589 1100
Address:   Eastern Ave, Bilinga QLD 4225, Australia
Website URL:  goldcoastairport.com.au
Save on fuel costs:
Nearest Fuel / Gas stations:  Remember to fill up your car before dropping it off to save money on car rental fuel charges which can be excessive. Here are a few local places to fill up:
BP Connect Kennedy Drive-Kennedy Dr, Tweed Heads NSW 2485, Australia
Coles Express Tweed Heads-34 Wharf Street, Tweed Heads NSW 2485, Australia
Smithmor PTY Ltd.- 59 Currumbin Creek Rd, Currumbin Waters QLD 4223, Australia
Accommodation:
There is plenty of accommodation in Perth and it's surrounds to suit all tastes from budget to luxury, self catering to hotels. Visit our partner site at www.cheaperthanhotels.com.au to discover what deals are on offer across the widest range of choice available.
At Cheaperthancars and Cheaperthanhotels we believe that the less you spend on your Perth car rental and accommodation the more you will be able to do when you get there.
Your Cheaperthancars Team
Australia Driving Rules and Tips
New South Wales, the Northern Territory, Queensland, South Australia, Victoria, Western Australia — these are all areas within a huge, diverse continent that beg to be explored. Of course, the best way to see anything is off your own back, and a road trip could seriously enhance your time in this beautiful land we call Australia.
Driving within the various states of Australia is becoming a hugely See more info
Australia Driving Ideas Guide
There are a multitude of things to do in this country, but one thing you won't do during your two-week holiday is get in your Australian rental car in Sydney to drive to the west coast.  Australia is so big that it's its own continent.  Instead pick an area and focus on getting to know that region by choosing See more info
KNOW MORE ABOUT US
Who Are We.
You can search and compare the latest cheap rental car hire rates cheaper than what you can pay directly. For top brands you can pay less ! Rates are fully inclusive or as described ! No credit card fees and free cancellations* in many instances. What you see is what you get. When comparing check all the extra's put on by other operators. We make it easy for you – we just give you the best value with cheap car rental deals including the best brands, and latest car models, with more car rental pick up location depots, than anyone else around the world. Over 30,000 pick- up points and depots Worldwide.
Cheaper Than Cars
Our Advantages
Compare
Brands
Compare 800+ companies
Low Price
Guarantee
Top Brands - Big Savings
Lots of Pickup
Locations
30,000+ Locations Worldwide
WHERE AND WITH WHO WE OPERATE
Locations, Airports & Companies
LOCATIONS
AIRPORTS