LEADING CAR RENTAL BRANDS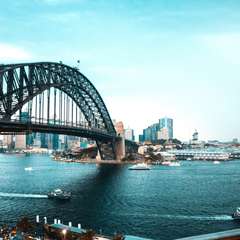 Sydney City View Harbour Bridge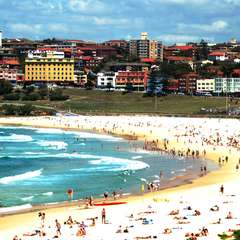 Bondi Beach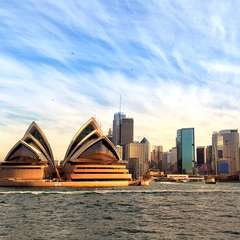 Opera House
Popular Rental Cars in Sydney
Address: Sydney - Downtown - 26 College St, Sydney, 2010, Nsw, New South Wales. To check for other local car rental hire depot locations in Sydney, select search above.
Going off road or to some out of the way place? Why not have an adventure with a 4x4 or SUV. Here are some examples to compare prices: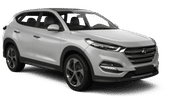 Hyundai Tucson


5 5

5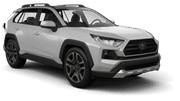 Toyota Rav4


5 3

5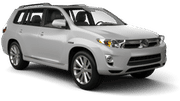 Toyota Kluger


5 6

5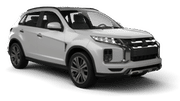 Mitsubishi ASX


5 3

5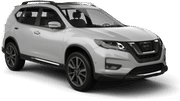 Nissan X-Trail


5 5

5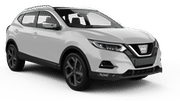 Nissan Qashqai


5 3

5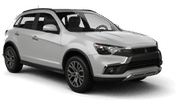 Mitsubishi Outlander


5 3

5
Are you driving with a large group? See our wide range of 7, 9 and 12-seat people carriers (MPV's) van's and minivans. Here are some examples to compare prices: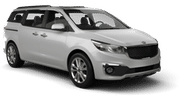 Kia Carnival


8 3

4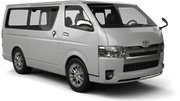 Toyota Commuter


12 6

4
Small cars that are easy to park, economy size is ideal for driving in those busy city streets. Here are some examples to compare prices: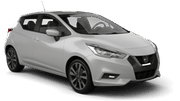 Nissan Micra


5 2

3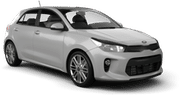 Kia Rio


5 2

5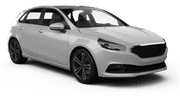 Holden Spark


5 2

3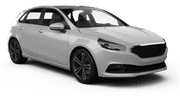 Hyundai Accent


5 2

5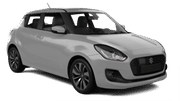 Suzuki Swift


5 2

3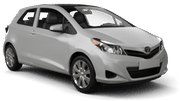 Toyota Yaris


5 2

3
Standard cars are comfortable and big – great for family trips and longer-distance travelling. Here are some examples to compare prices: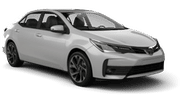 Toyota Corolla


5 4

5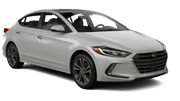 Hyundai Elantra


5 4

5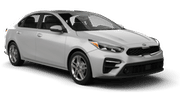 Kia Cerato


5 4

5
Note: These are indicative examples only. For accurate car comparisons and prices, enter your dates into the search above.
Sydney Driving Ideas Guide:
If you're arriving into Sydney Airport for the first time you probably have plans to see the local city sights, like the Opera House, Harbour Bridge, Circular Quay, and The Rocks, taking a ferry over to Manly or visiting Bondi Beach.
But if you've done it all before, then maybe it's time to hit the road with your rental car and head out of town to discover some unique experiences to tell your friends and family about when you return.  An hour or two beyond the city limits can give you some unforgettable natural experiences and the trips can often be done on little more than a tank of fuel.
Drive up into the mountains
The Blue Mountains are part of the dividing range that runs down the east coast of Australia, and are an easy 90 minutes drive to the west of Sydney.
Some great scenic lookouts can be found in a number of places, including the Three Sisters rock formations seen from Echo Point in Katoomba and Cahill's Lookout also near Katoomba which is best viewed at sunset overlooking the lush Megalong Valley.
Govett's Leap outside Blackheath, not far from Katoomba is considered one of Australia's most spectacular views, so it's well worth a visit too.
If you're going to make a day of it, consider having a bite to eat for lunch at the newly renovated Hydro Majestic Hotel which is an iconic property located on a cliff top also overlooking the Megalong Valley.
Off to Palmy
Locals give this Northern Beaches extremity the fond name of "Palmy", short for Palm Beach. This trip will take you approximately 60 minutes each way.
At the furthest point on the peninsular you can park your car near where the Sydney to Palm Beach seaplanes frequently land, and climb the 1km Smuggler's Track built in the 1850's, up to the Barrenjoey Lighthouse 91 meters above the beaches, overlooking north to the Central Coast above the Hawkesbury River and south back towards Sydney.
If you're visiting from May to December, make sure you bring your camera and binoculars as you may catch a glimpse of whales in the migration season.  Even if you are coming at another time of the year, it's still an awesome place to take some photos.
There are plenty of good eateries around Palm Beach and the nearby suburb of Avalon which is popular with locals and surfies alike.
For the cost of a burger and chips
Actually, the local fish and chips are really good and the scene is ideal for eating them, with the fresh ozone of the Pacific Ocean on one side of the peninsular at Palm Beach, and on the other side the sparkling still waters of Pittwater. Both areas have fish and chip cafes.
And really for the price of those fish and chips, consider taking the ferry from Palm Beach to Mackrell Beach and experience a few extra hours wandering around tranquillity in this small isolated village situated on Pittwater, where the only road is grass between the houses and no shops or cars exist.
For a longer break
Consider extending your trip to an overnight stay to unwind and soak in nature.  Both areas have a variety of local accommodation ranging from luxury to budget.
At Cheaperthancars and Cheaperthanhotels we provide deals and lots of choice on your car rental and accommodation, to spend less and do more with your saving when you get there.
Your Cheaperthancars Team