Cheaper Than Cars
Trust
9.3 / 10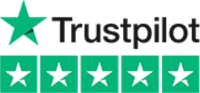 THE URBAN SPEED LIMIT IS
20 kph
|
12.4 mph
THE RURAL SPEED LIMIT IS
90 kph
|
55.9 mph
THE MOTORWAY SPEED LIMIT IS
120 kph
|
74.6 mph
THE FUEL PRICE IS
SEE PRICES
THE ROAD DRIVING SIDE IS THE
Right
THE MINIMUM DRIVING AGE IS
18 years of age
21 years of age to RENT
EMERGENCY SERVICE NUMBERS
112
DOCUMENT
License
IDP
Passport
Insurance
Registration
Belgium Driving Ideas Guide
Belgium, known for its medieval old towns and Flemish Renaissance architecture, has two distinctive regions: Dutch-speaking Flanders to the north and French-speaking Wallonia to the south. Belgium is also lovingly known as 'a food lover's dream and a beer lover's haven' — a reputation that is worth exploring when visiting Belgium.
Although public transport in the cities is convenient, getting around the country is best done by rental car, which will give you the opportunity to see more without spending more.
Start your journey in Brussels or Antwerp
In the bilingual capital and largest city, Brussels, expect traditional sights such as the Grand Place Museums, theatres and historical monuments, and of course the Mannekin Pis. You can discover Brussels through themed experiences such as gourmet or art, or just have fun in the streets on a Segway! Your friends won't believe this one.  The famous open air markets and the annual Jazz Marathon attract thousands of visitors to the city.
After taking in the sights of Brussels, a leisurely 45km drive to Antwerp could be your next move. The Flemish city Antwerp is a gem. It's the second largest, and also an international port city, on Belgium's River Scheldt, with a history dating to the Middle Ages. In its centre you will find the centuries-old Diamond District houses with thousands of traders, cutters and polishers. Cycling is a popular choice for getting around this lively city.  Its medieval streets, Renaissance monuments and vibrant nightlife are a good match for its reputation as diamond trade centre.
The drive from Brussels to Liege and Namur could well be the most rewarding in Belgium
Liege, on the South East side of Belgium, is only one hour from Brussels by car. This historical city on the river Meuse dates back to Charlemagne. Discover Liege by taking a stroll through the 'Carre' district, an extensive quarter of pedestrian streets near the Cathedral. By day, this neighbourhood is bustling with shoppers, but by night Le Carre becomes the place to be for nightlife.
Namur and Dinant both have ancient citadels worth seeing.  The view over Namur and the Meuse valley from the eastern tip of the citadel, are breathtaking. The Citadel of Namur, a massive stone fortress, is the site of the oldest permanent settlement in the Benelux, and remains the most extensive construction in the country, with a circumference of several kilometres.
Visit the town of Spa for a royal treatment
Staying over in Liege means you can do an adventurous drive to Eupen.  The first stop would be Spa - the town that gave its name to all spas in the world. The waters have been famous since Roman times. Kings and Queens come here to bathe in the waters, soak in mud baths and walk in the beautiful forests. Spa is also home to the oldest casino in the world with construction starting in 1763.
The Pearl of the Ardennes, in the town of Ardennes, is a place to enjoy outdoor theatre performances and music festivals in summer. The surrounding forests offer ideal hiking and biking paths.
The highway from Malmedy to Eupen is one of the most beautiful in Belgium, winding through the Hautes Fagnes natural reserve. In the park the Signal De Botrange marks the highest point in Belgium (2.277 ft). On a clear day you can see as far as the city of Aachen in Germany from the top. From Eupen you can go back to Liege or on to Brussels.
Whether you are looking for action or a laid-back holiday, Belgium will not disappoint you.  And to top it all, you need not look further than Cheaperthancars and Cheaperthanhotels to find the best deals and choices for rental cars and accommodation.
We really do believe that the less you spend on your rental car and accommodation the more you can do when you get there.
Your Cheaperthancars Team
Belgium Driving Rules and Tips
Use the guide below to brush up on tips before you drive in Belgium. As a road traveller, you need to know the rules of the road.
Documentation
Be sure to take the proper documentation with you when you go. You'll need:
A valid driver's license from your own country
Official photo ID (passport)
Proof of insurance (Call your insurance company to make sure it will be usable in a foreign country)
Proof of ownership if you are bringing your own car or written permission from the owner
Can rental documents, if using a rented car
You may also need:
An International Driver's Permit (IDP). While not required by law, it does make it easier if your license is in a non-official language, and you are stopped by the police. Also, some rental companies require you to have one.
Age Restrictions
You must be 18-years-old to drive. Children who are under the age of 12, must be in the backseat.
Driving Rules, Laws, and Regulations
Drive on the right hand side of the road; you will also find road signs on the right side
Do not honk in urban areas
Use dipped headlights during the day if conditions are bad
Always yield to trams
You must carry a warning triangle in the car, as well as a reflective jacket (for breakdowns) and deflectors for your headlights
When entering roundabouts, yield to the traffic
You must wear a seatbelt at all times, whether in the front or backseat
Speed Limits and Fines
Speed limits will be posted in kilometers per hour. However, as a general rule, speed limits will be as follows:
50 km/h (31mph) in urban areas
90 km/h (56 mph) in non-urban areas
120 km/h (75mph) on highways that are 4 lanes or more
Be aware that the Belgium government employs speed traps and cameras to catch speeders. Some police may be in unmarked cars, and the police can demand fines on the spot.
Here is a list of fines by how much you are over the speed limit on regular roads:
1-10 km/h (1-6 mph): 50 euros
11-30 km/h (7-19 mph): 50 euros plus 10 euros for each km/h
30+ km/h (19+ mph): must go to court
And on highways:
1-10 km/h (1-6 mph): 50 euros
11-30 km/h (7-19 mph): 50 euros plus 5 euros for each km/h
30+ km/h (19+ mph): must go to court
Drunk Driving
The legal Blood Alcohol Content (BAC) for driving is fairly low in Belgium at 0.05g/100ml. That is the equivalent of 1 glass of wine per hour, depending on your weight. Police can demand a breath test at any time. If you are found above the legal limit, you may face one of the following:
Fines, depending on the amount of alcohol in your blood. In fact, you can be fined up to 10,000 euros.
License restrictions, including having your license confiscated.
Jail time, also depending on the amount of alcohol in your blood.
Also drivers, who have had their license for less than two years, will face harsher punishments.
Parking
You must pay to park in a blue zone. Other areas require that you purchase a parking disk, which you leave on your car with the time you left. Do not park close to a tram or bus. You also cannot park near a rail station or intersection.
Don't forget to check for local signs whenever you're parking, which will indicate what you need to do.
KNOW MORE ABOUT US
Who Are We.
You can search and compare the latest cheap rental car hire rates cheaper than what you can pay directly. For top brands you can pay less ! Rates are fully inclusive or as described ! No credit card fees and free cancellations* in many instances. What you see is what you get. When comparing check all the extra's put on by other operators. We make it easy for you – we just give you the best value with cheap car rental deals including the best brands, and latest car models, with more car rental pick up location depots, than anyone else around the world. Over 30,000 pick- up points and depots Worldwide.
Cheaper Than Cars
Our Advantages
Compare
Brands
Compare 800+ companies
Low Price
Guarantee
Top Brands - Big Savings
Lots of Pickup
Locations
30,000+ Locations Worldwide
WHERE AND WITH WHO WE OPERATE
Locations, Airports & Companies