About EasyJet Airlines (U2)
EasyJet Airlines (U2), branded as easyJet, is a British budget airline with its primary hub at London Luton Airport. The airline operates domestic and international flights to 136 destinations on over 1,000 routes in more than 30 countries. Along with its subsidiaries, easyJet carries over 65 million passengers per year, adding up to the second-largest low-cost carrier in Europe, after Ryanair.
EasyJet's codesharing agreements add another 125 destinations in 76 countries to its overall passenger traffic, providing service to destinations outside of Europe, including Abu Dhabi, Delhi, Bangkok, Cape Town, Singapore and Sydney. Otherwise, the majority of easyJet's most popular destinations are found in the United Kingdom and the rest of Europe, with routes from London to Glasgow, Amsterdam, Lisbon, and Paris among its "base" hub system. The airline also offers a wide range of seasonal flights to hot spots in the Baltics, Mediterranean, and North Africa.
Big EasyJet car rental savings are in your future when you match your flight with a car hire from Europcar. However, we can help you team up with a wider range of car rental companies with special deals, including Avis, Alamo, National, Enterprise, and Sixt. You won't be lacking for choice when it comes to vehicle types. Select from ultra efficient minicars and compact and economy sedans. You'll still get a great deal on standard, intermediate, and fullsize sedans, premium and luxury vehicles, SUVs, estate wagons, and 7-12 seater minivans.
Tips for easyJet Passengers Renting Cars
As a value-based operation, easyJet gives you a number of ways to save on a cheap car rental, but it's always wise to read the terms and conditions before handing over your credit card and signing the agreement.
Aside from the provisional Collision/Loss Damage Waiver (CDW/LDW) and Theft Protection, everything — and we mean everything is an extra with an easyJet car hire, from GPS to child seats to roadside assistance and additional drivers, all of which are available at an added expense. Likewise, you'll save by dropping off the car at the same location you rented it from.
If your mobile phone data plan includes international roaming, you can save on GPS by using the hands-free device as a navigational system. After all, Google Maps is using the same technology. But be advised that you'll pay for the cell phone holder — another extra classified as a "definitive purchase", and not a daily fee.
Minimum ages to rent a car from country to country, but easyJet car rental drivers must be 26 years of age — a break from the industry-wide standard of 25.
Unlimited mileage isn't included in an easyJet car rental.
The rental deposit will be pre-authorized on your credit card at the time of rental pickup, but not billed to your account. Debit cards are not accepted for booking but may be allowed for payment of the final bill. It's highly recommended that your credit card be valid for 6 months after the rental period ends, since many additional surcharges could take a while to be billed to your account. Typically, this will be spelled out in your rental agreement, which is why it's important to read the fine print.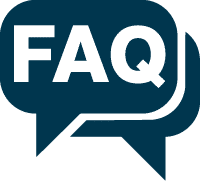 Frequently Asked Questions about car rental when flying Easyjet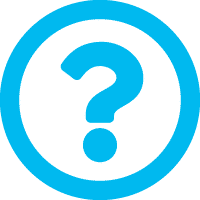 1. Does Easyjet provide the lowest rental car prices for the airports that it flies into?
Yes and no. Easyjet does not deal directly with local vendors at airports. It shares its rental car booking services with other partners like Cheaperthancars and technology partners who team up with other airlines in a network that provides an enormous volume of customers, which in turn gives it strong buying power. Don't forget that competition exists outside of the reputational identity of Easyjet with other airlines and online travel agents – so don't get carried away too soon before checking out other websites.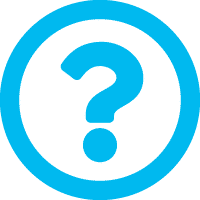 2. Does Easyjet.com have the only direct deals with specific car rental companies?
Sometimes deals outside of the Easyjet website can be seen on car rental company websites, but there is no certainty and it takes a lot of effort to keep an eye on them. Easyjet serves a lot of small airports where competition is fierce, so it makes sense to compare online websites who focus on delivering the best prices in a highly competitive car rental market.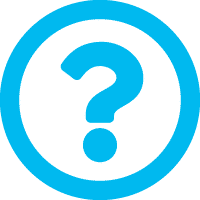 3. When are the best deals released for the cheapest Easyjet tickets and car rental in the UK and Europe?
Easyjet operates in a similar way to other airlines as well as car rental companies. It is also highly competitive with other low cost airlines like Ryanair, Norwegian Air and Tui. Easyjet tends to release their specials in low booking periods when customers are planning summer holidays. So the best deals are booked a long way ahead. This corresponds to holiday rental car bookings and specials usually.
For example booking in the winter and spring months, compared to short notice bookings made in July and August, when you fly between popular European car rental destinations like Spain, UK, Germany, France, Portugal and Italy, can provide substantial savings of more than 50%. The usual peak periods are Christmas, Easter and school holidays, as well as public and sporting events.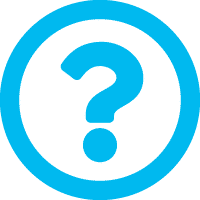 4. When is the best time to book my Easyjet flights with car rental for peak season?
For most of the travel between the UK and Europe or vice versa, it is recommended that you make your reservation at least 6 months ahead or more as availability and price differences can be huge. Typically, the peak seasons are summer and school holidays, public holidays such as Easter, Christmas and New Year. Major attractions such as sporting events, especially soccer or rugby union games can see large movements of football fans who may need a car to get to the stadiums from the nearest airports – and these can occur at short notice. It can also lead to airports further away being in demand for car rental pick up. So anticipating those sporting fixtures and locations can involve some risk especially at short notice.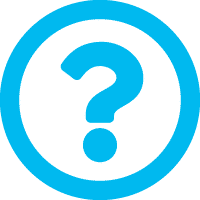 5. Does Easyjet have a frequent flyer program to use on my car rental?
Easyjet does have a frequent flyer program called the easyJet Flight Club, but the benefits are not directly beneficial to add-on's such as car rental and hotel accommodation. Details can be found on its website and membership is by invite only. Even if at some later stage benefits are introduced, our experience is that it is better to compare prices which often outweigh the use of frequent flyer points.
It's often better to do a comparison of the price and rental car types online for the best benefits such as those that Cheaperthancars or other brokers offer.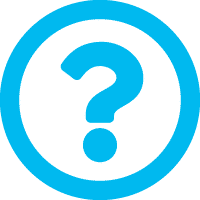 6. Does Easyjet offer a car rental discount?
Yes and no. Easyjet doesn't offer car rental discounts directly with partner rental companies, since it operates alongside other partners in a network of other airlines and online car rental brokers, unlike its low cost airline operation. This means that it not the ultimate provider of discounts. It does get great deals though with discounts baked into its prices.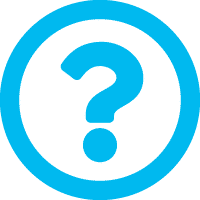 7. What discounts are available on car rental with Easyjet?
Overall discounts of over 10% are usually found within the prices you see, but remember Easyjet doesn't operate a car rental company directly, just a low priced discount airline with lot's of travellers. Comparing the prices of other online rental websites, such as Cheaperthancars that specialise in car rental deals, will give you an idea of whether you have the best deal.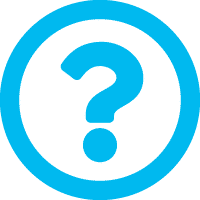 8. Where do I find the cheapest car rental rates to fly with Easyjet?
The Easyjet website is good to check the best prices to the destinations that it flies to. However, it's not always on the Easyjet website that you will find the best car rental deals. It would common to find competition with specials that offer up to a 50% margin on price, provided that you are quick to snap up the offers.
Online car rental agents are usually the cheapest and fastest to use, although car hire company websites such as the big name rental brands, such as Hertz, Europcar and Goldcar, can sometimes match these if they have a sale. Time is what you'll need to do all this with rental companies which can have poor websites, so an online comparison sites like Cheaperthancars, AutoEurope or others is recommended so that you can do your homework.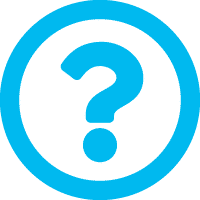 9. Will I get compensation for my car rental booking if Easyjet cancels my flight?
It depends.
Firstly in covering your car rental cancelation fees, it's important to note that you may be eligible for compensation since EU law allows for claims of up to €600 per person for delays of 3 hours or more. This is covered by EU Regulation 261/2004 (or EC 261) which can be widely referenced online
Secondly, within 24-48 hours full cancellation rates from the rental car company may apply.
Outside of that changes can usually be made. If the car rental company is aware of your arrival details involving cancellation or delay they can sometimes be flexible – but don't expect it. Full cancellations can be covered with travel insurance or car rental booking insurance found on such sites at a discount on Cheaperthancars in the booking process as an option.
All of this could cover your costs of renting a car if Easyjet cancels or delays and you need to rebook.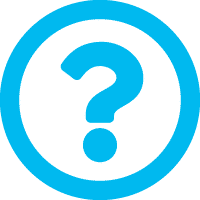 10. Will my car rental company adjust my booking if Easyjet is delayed or has cancelled my flight?
Yes and no. If you book your flight through Easyjet (it sometimes uses another brand called Easycar.com), or an online car rental website such as Cheaperthancars, an option is offered to include your flight arrival details. This then get's transmitted through the systems to the car rental vendor at the airport counter with whom you have the reservation. If you have concerns that it may not then follow this up with a phone call or visiting the "manage booking" section of the website that you used.
Vouchers usually show the phone number of the car rental depot or company.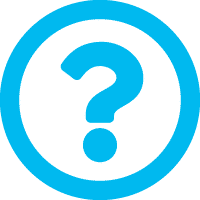 11. Should I call Easyjet if there is a problem with my car rental booking?
Easyjet is not a car rental operator and does not deal directly with vendors – your contract is ultimately directly with the car rental company. Therefore your best course of action is to speak directly with the car rental business. As a contingency, you can contact Easyjet or the online rental car provider you have chosen to reserve with and use the customer service chat service from your smartphone. Airport rental desks can sometimes be unreliable, some are simply not helpful, so it pays to know you have back up if it becomes difficult.