LEADING CAR RENTAL BRANDS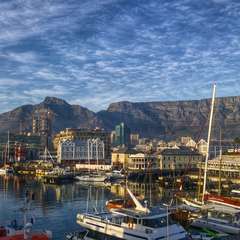 Cape Town South Africa Table Mountain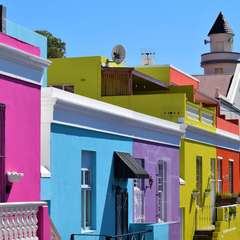 Colourful Houses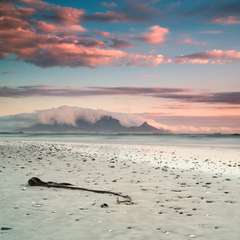 Bloubergstrand
Popular Rental Cars in Cape Town
Address: Cape Town - Downtown - 49 Loop Street, Cape Town, 8000. To check for other local car rental hire depot locations in Cape Town, select search above.
Going off road or to some out of the way place? Why not have an adventure with a 4x4 or SUV. Here are some examples to compare prices: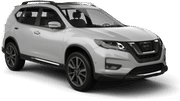 Nissan X-Trail


5 3

5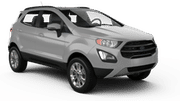 Ford Ecosport


4 2

5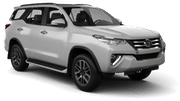 Toyota Fortuner


5 5

5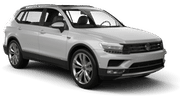 Volkswagen Tiguan


5 3

5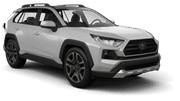 Toyota Rav4


5 3

5
Are you driving with a large group? See our wide range of 7, 9 and 12-seat people carriers (MPV's) van's and minivans. Here are some examples to compare prices: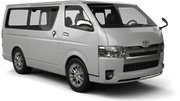 Toyota Quantum


9 6

5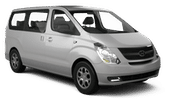 Hyundai H1


7 3

5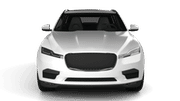 Volkswagen Transporter


8 3

5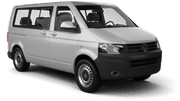 Volkswagen Kombi


8 4

4
Small cars that are easy to park, economy size is ideal for driving in those busy city streets. Here are some examples to compare prices: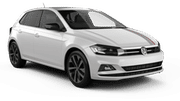 Volkswagen Polo


5 2

5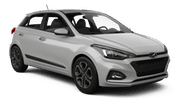 Hyundai i20


4 3

3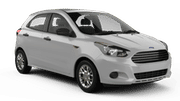 Ford Figo


5 2

5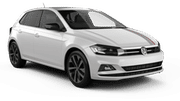 Volkswagen Polo Vivo


5 2

5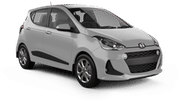 Hyundai i10


4 3

3
Standard cars are comfortable and big – great for family trips and longer-distance travelling. Here are some examples to compare prices: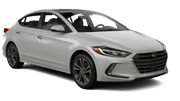 Hyundai Elantra


5 4

4
Why not drive around your destination in comfort and luxury – in a luxury executive car. Here are some examples to compare prices and various models: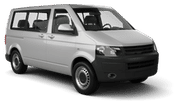 Volkswagen T6


8 3

5
Note: These are indicative examples only. For accurate car comparisons and prices, enter your dates into the search above.
Cape Town Driving Ideas Guide
Cape Town or the "Mother City" as it is known to locals, is truly a tourist's dream and a must visit destination in your lifetime. Blessed with unparalleled natural beauty, Cape Town is filled with numerous stunning attractions, not only in the confines of the city but slightly further afield as well.
Once you have had your fill of the city itself, hop in your rental car and explore the beautiful coastlines of the Cape of Storms or the fable winelands of the interior. Perhaps the best thing about these destinations is how close they are to the city centre itself, perfect for varied day trips during your stay.
Cape Winelands
1 h 59 min to Cape Winelands (172.9 km) via N1
If you are a wine lover, a trip to one of the many small towns situated in the winelands outside the city should be at the top of your activity list. South African wine is recognised worldwide for its quality with most produced in the Cape Wineland region.
Towns such as Paarl, Stellenbosch, Franschhoek and Robertson are all filled with wine farms that not only offer inexpensive wine tasting and sales but cellar tours as well. These tours detail both the history of the specific farm and reveal the wine making processes used in the production of their wines. Wine, however, is not the only attraction. Many of these towns have a rich history of their own and offer cultural attractions, including museums.
Should you wish to extend your day trip and not return to the city, Cape Winelands accommodation is both plentiful and well priced.
West Coast National Park
1 h 3 min to West Coast National Park (87.7 km) via R27
Situated up the west coast of the Western Cape, approximately 130 kilometres from Cape Town, the West Coast National Park encompasses an area of around 27 000 hectares.
The park itself, filled with a host of fauna, flora and maritime species, is a protected reserve running along the Atlantic ocean coast from the quaint town of Yzerfontein to the beautiful lagoon town of Langebaan.
Langebaan is one of the most well known towns on the West Coast. It offers a variety of activities from windsurfing, kite surfing, sailing, fishing and snorkelling. The town is situated on a picturesque lagoon, a haven for sea birds. Dassen island, situated around 1 kilometre off the beach is home to these birds and they return each night to the island to nest, leading to a truly impressive display as the sun sets over the lagoon.
Langebaan accomodation is plentiful with options to suit every pocket from bed and breakfast establishments, to self catering apartments and luxury hotels.
Shark Cave Diving in Gaansbaai
1 h 59 min to Gaansbaai (162.5 km) via N2 and R43
If you are a more adventurous traveller, an adrenaline filled shark cage diving session should not be missed. Many shark cage diving operators are situated in the small coastal town of Gaansbaai, around 2.5 hours drive from the city centre.
The diving experience itself is an extremely safe operation and takes place daily. Bookings however, are essential. The star of the show is undoubtedly the majestic Great White, the apex predator of the deep. These sharks are found all along the coast of South Africa, particularly the southern coast where Gaansbaai is situated due to its high Cape Fur Seal population, the food of choice for these sharks. Not only will you have the opportunity to see these beautiful creatures under the water, but from May to September (the seal breeding season), there is every chance you may see a shark fully breach  out of the water as it chases its quarry.
For those choosing to spend more than one day in the town, many options are available. In fact, Gaansbaai accomodation will suit almost all needs and is extremely cost effective. Booking during high season is important however.