LEADING CAR RENTAL BRANDS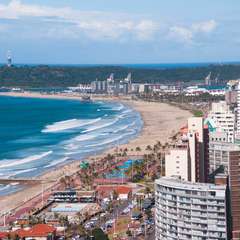 Durban South Africa City Coast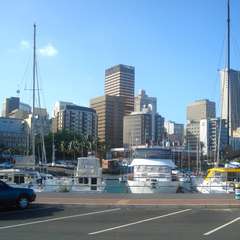 Port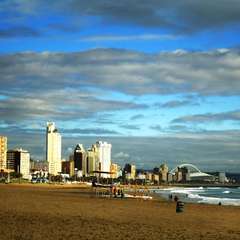 Beachfront
Popular Rental Cars in Durban
Address: Durban - Downtown - 206 Dr Pixley Kaseme Street (formaly Known As West Street), , Durban, 4001, Kwazulu Natal. To check for other local car rental hire depot locations in Durban, select search above.
Going off road or to some out of the way place? Why not have an adventure with a 4x4 or SUV. Here are some examples to compare prices: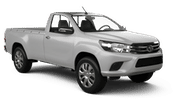 Toyota Hilux Double


5 2

5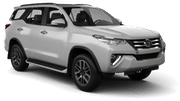 Toyota Fortuner


5 5

5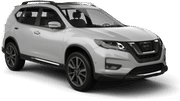 Nissan X-Trail


5 3

5
Are you driving with a large group? See our wide range of 7, 9 and 12-seat people carriers (MPV's) van's and minivans. Here are some examples to compare prices: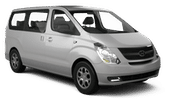 Hyundai H1


7 3

5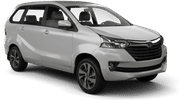 Toyota Avanza


7 1

5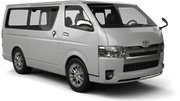 Toyota Quantum


9 6

5
Small cars that are easy to park, economy size is ideal for driving in those busy city streets. Here are some examples to compare prices: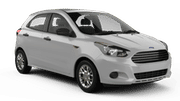 Ford Figo


5 2

5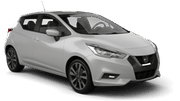 Nissan Micra


5 2

5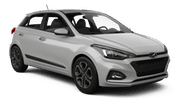 Hyundai i20


4 3

3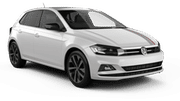 Volkswagen Polo


5 2

5
Standard cars are comfortable and big – great for family trips and longer-distance travelling. Here are some examples to compare prices: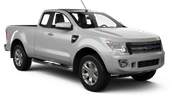 Ford Ranger


2

2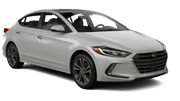 Hyundai Elantra


5 4

4
Note: These are indicative examples only. For accurate car comparisons and prices, enter your dates into the search above.
Durban Driving Ideas Guide
The sun-kissed beaches of Durban on the KwaZulu-Natal coastline are a perfect holiday destination for sun worshippers and lovers of the ocean. Durban, a city that boasts beautiful weather conditions all year round, has numerous other attractions to keep visitors well entertained.
Durban is a perfect base to explore the surrounding countryside of KwaZulu-Natal by rental car, an area filled with both historical and cultural significance to the South African people.
Drakensberg Mountains
2 hours 20 mins (260 kilometres)
The highest mountain range in South Africa, the Drakensberg are called the "Ukhamlamba" or "Barrier of Spears" by the local Zulu people. This mountain range is situated around 300 kilometres from Durban and provides some incredible landscapes, from snowcapped mountaintops in winter, to green yellowwood forests and numerous exquisite waterfalls.
The Drakensberg is filled with many activities to suit everyone. Of course, the prime winter sport is skiing which takes place at the Tiffendell resort. Other attractions include numerous hiking trails, mountain biking, mountaineering, rock climbing and horse riding. Golf lovers will even find a few high altitude courses in the area.
Due to its immense size, it is impossible to explore the area thoroughly in a day.  Therefore, Drakensberg accommodation is both plentiful and ranges from self-catering units, bed and breakfast establishments or more luxurious options should you so wish.
The Elephant Coast (Maputaland)
3 hours (300 kilometres)
Perhaps one of the most unique ecological regions in South Africa, the Elephant Coast boasts 21 specific ecological areas, many of them fresh water systems. The area itself stretches north of Durban right to the border of Mozambique. A large part of the coast forms a UNESCO World Heritage Site called the iSimangaliso Wetland Park.
Attractions in the area are diverse but mainly focus on the large range of fauna and flora found in the area. Animals in the region included rhino. elephant, hippo and crocodile while maritime life is plentiful, especially along the coral reefs found all along the coast, a mecca for scuba diving enthusiasts.
The coast is a haven to many unique swamp forests that extend right to the sea. These forests are also the home of a multitude of bird species. Other attractions include the Border Cave and other paleontological sites which tell the story of the of the indigenous people of the region.
Elephant Coast accommodation is plentiful in the numerous towns found along the 220km stretch of coastline. These towns include Sodwana Bay. St Lucia, Jozini and Hluhluwe. They are filled with guest houses, game farms, hotels or self-catering accommodation options.
Zululand
2 hours 30 mins (260 kilometres)
To experience the culture of the Zulu people, the largest population group in the KwaZulu-Natal area, a day trip to Zululand is a must. This region runs from the Thukela River mouth on the Dolphin Coast to Richards Bay in the north and as far as Paulpietersburg, a small inland town in the east.
Attractions in the area include the historical battlefields at Isandlwana and Rorke's Drift where the British and Zulu nations clashed, Shakaland (Dumazulu), where you can experience everyday Zulu culture, ox-wagon trips, township tours or the Zulu king graves in the Emakhosini Valley.
Due to the vast distances in the region, overnight Zululand accommodation is essential, especially to ensure you do not miss all the attractions the region has to offer. Towns throughout the area are filled with game reserves, hotels, guest houses or self-catering options if you would like to extend your stay.