Leading SUV car rental brands
Popular SUV Rental Cars
Here's some examples of SUV's in some of the major regions around the World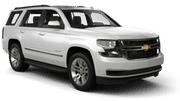 Chevrolet Tahoe


7 3

5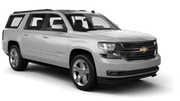 Chevrolet Suburban


7 3

5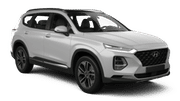 Hyundai Santa Fe


5 4

5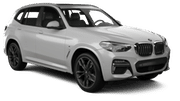 BMW X3


5 4

5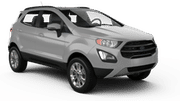 Ford Ecosport


5 3

5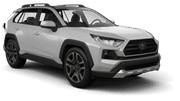 Toyota Rav4


5 3

5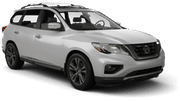 Nissan Pathfinder


7 3

5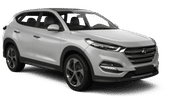 Hyundai Tucson


5 3

5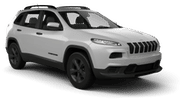 Jeep Cherokee


5 4

5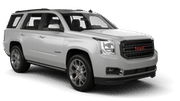 GMC Yukon


7 3

5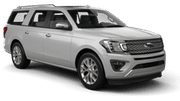 Ford Expedition


7 3

5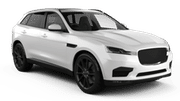 Audi Q3


5 2

3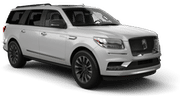 Lincoln Navigator


7 3

5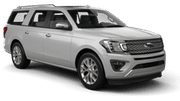 Ford Expedition EL


7 3

5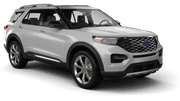 Ford Explorer


5 4

5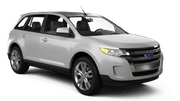 Ford Edge


5 4

5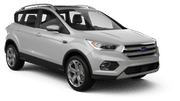 Ford Escape


5 3

5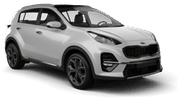 Kia Sportage


5 3

5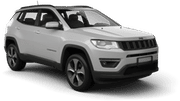 Jeep Compass


5 2

3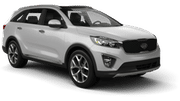 Kia Sorento


5 4

5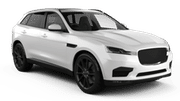 Buick Encore


5 2

5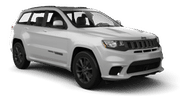 Jeep Grand Cherokee


5 4

5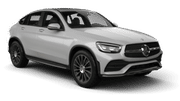 Mercedes GLC


5 5

5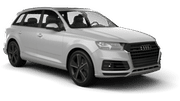 Audi Q7


7 3

5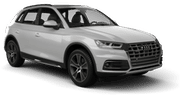 Audi Q5


5 4

5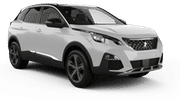 Peugeot 3008


5 4

5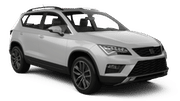 Seat Ateca


5 4

5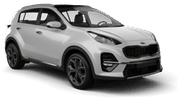 Kia Sportage


5 4

5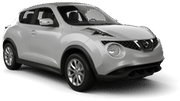 Nissan Juke


5 3

5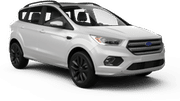 Ford Kuga


5 4

5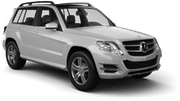 Mercedes GLK


5 6

4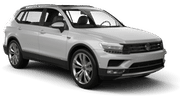 Volkswagen Tiguan


5 4

5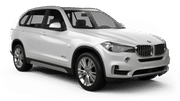 BMW X5


5 6

5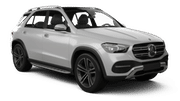 Mercedes GLE


5 6

5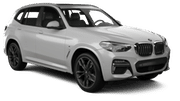 BMW X3


5 6

5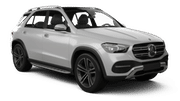 Mercedes GLE


5 6

5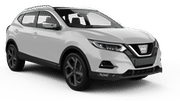 Nissan Qashqai


5 4

5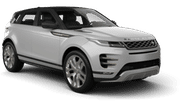 Range Rover Evoque


5 4

5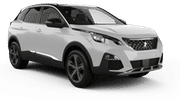 Peugeot 3008


5 4

5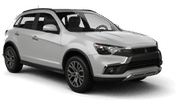 Mitsubishi Outlander


5 4

5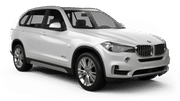 BMW X5


5 6

5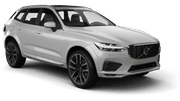 Volvo XC60


5 4

5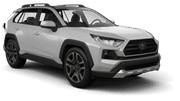 Toyota Rav4


5 4

5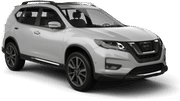 Nissan X-Trail


5 4

5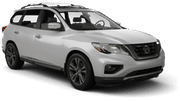 Nissan Pathfinder


5 4

5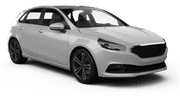 Peugeot 2008


5 3

5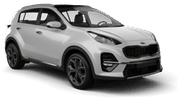 Kia Sportage


5 4

5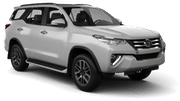 Toyota Fortuner


5 5

5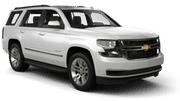 Chevrolet Tahoe


5 4

5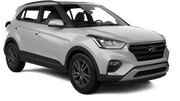 Hyundai Creta


5 2

5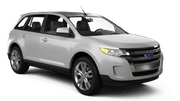 Ford Edge


5 4

5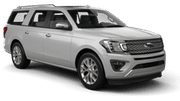 Ford Expedition


5 5

5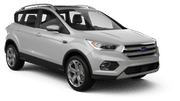 Ford Escape


5 4

5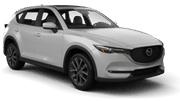 Mazda CX-5


5 4

5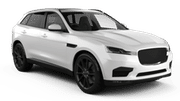 Mitsubishi Pajero


5 4

5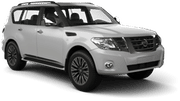 Nissan Patrol


5 4

5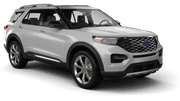 Ford Explorer


5 5

5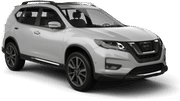 Nissan X-Trail


5 4

5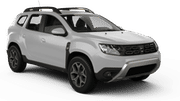 Renault Duster


5 2

5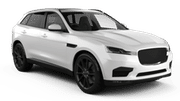 Mercedes GL


5 5

5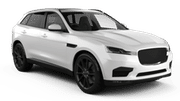 Jeep Wrangler Sport


5 4

5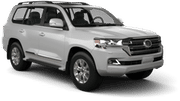 Toyota Land Cruiser


5 5

5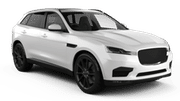 Chevrolet Trax


5 2

5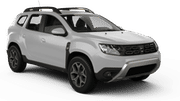 Dacia Duster


5 2

5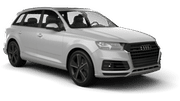 Audi Q7


7 5

5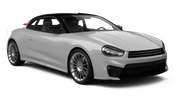 Range Rover Vogue


5 5

5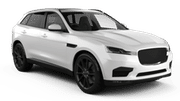 Cadillac Escalade


8 4

5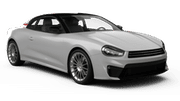 Mercedes G63


5 4

5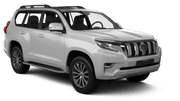 Toyota Prado


5 5

5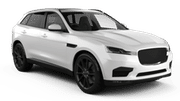 Honda HR-V


5 4

5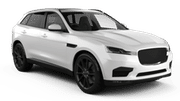 Honda CR-V


5 5

5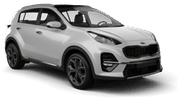 Kia Sportage


5 4

5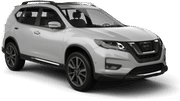 Nissan X-Trail


5 4

5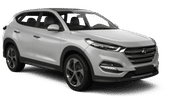 Hyundai Tucson


5 4

5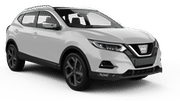 Nissan Qashqai


5 3

5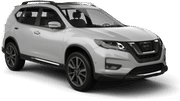 Nissan X-Trail


5 5

5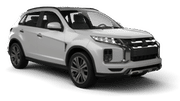 Mitsubishi ASX


5 3

5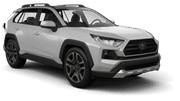 Toyota Rav4


5 3

5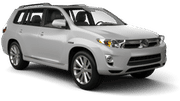 Toyota Kluger


5 6

5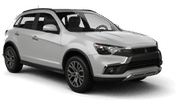 Mitsubishi Outlander


5 5

5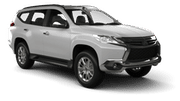 Mitsubishi Pajero


5 6

5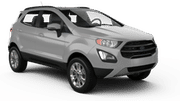 Ford Ecosport


5 3

5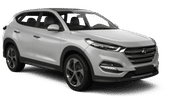 Hyundai Tucson


5 5

5
Note: These are indicative examples only. For accurate car comparisons and prices, enter your dates into the search above.
Renting an SUV?
Before choosing an SUV for your next car rental, you might want to consider some aspects and features of the vehicle, as well as its strengths and weaknesses. Our in-depth look at SUVs will help you decide if it's the right car hire for you.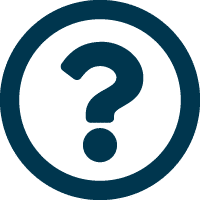 SUV stands for sport utility vehicle. In the world of car rentals, SUVs are large, sturdy vehicles with a higher profile than typical cars. Their body and overall performance exist in the area between sedans and heavy-duty pickup trucks. You get the benefits of reasonable driving comfort with plenty of space for people and cargo.
Rental fleets are fluid and changeable, and many SUVs are similar in class. Therefore, most rentals will include the "or similar" caveat. This means you may not get the exact model SUV you've selected, but you're guaranteed a comparable substitute.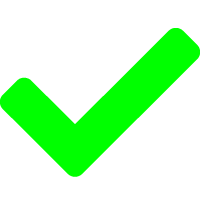 What are the benefits of renting an SUV?
Plenty of room, with 7 or more seats

Higher road profile

Excellent for all weather conditions and rough terrain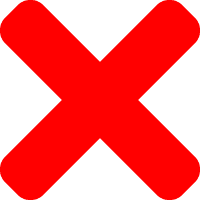 What are the drawbacks of renting an SUV?
Sacrifice fuel efficiency

Boxy and challenging to navigate in tight spaces

More expensive than conventional cars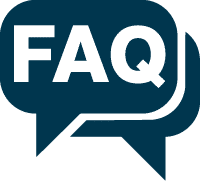 Frequently Asked Questions about renting an SUV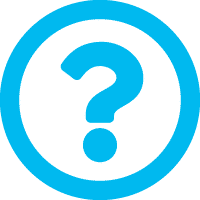 1. Are crossovers and SUVs the same vehicle?
Yes and no. On a superficial level, both vehicles have a taller driving position, a rugged engine, and a brawny exterior—they look and often drive very similar. However, crossovers have a sedan chassis, while SUVs sit on a truck platform. As a result, crossovers have a uni-body frame, while SUVs have "body on frame" construction.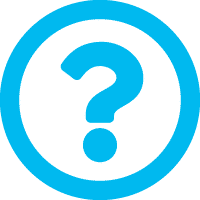 Auto experts would argue that it's not an SUV without four-wheel drive, but some compact and economy vehicles don't have it. Given the "sport utility" aspect of the vehicle, two-wheel drive (2WD) can't compete with inclement weather and variable road conditions.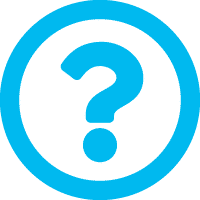 3. What is the seating capacity of an SUV?
Most SUVs have 7 or 8 seats in three rows with a 2-3-2 or 2-3-3 configuration. On most vehicles, you can fold down the back row for increased luggage space.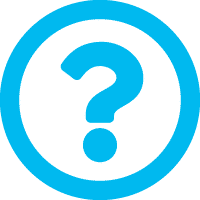 4. Will I need that much seating capacity?
Three-row seating has great potential. You may only have four passengers, but three rows gives people a chance to spread out. Families love the arrangement, especially with squabbling children in tow. Generally, mid-size and full-size SUVs will have three rows to accommodate seven or eight passengers, but getting in and out of the vehicle becomes a tight squeeze. The third row on most mid-size SUVs is mainly suitable for the worst-case scenario, and it's not much of a problem for point A to point B trips. But if you need more frequent and easy access, you're better off with a full-size SUV.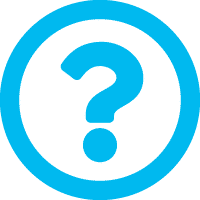 5. What is the range of SUV options?
Most car rental agencies will offer a range of vehicles under the SUV banner. The most typical sub categories are compact, mid-size, and full-size, but it's not uncommon to see economy and luxury SUVs on offer. Mid-size and full-size SUVs dominate the rental market and offer the widest selection.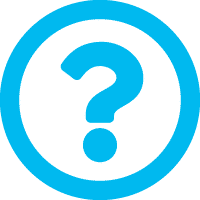 6. What's the difference between an SUV and a minivan?
Minivans are primarily geared toward people-moving, whereas SUVs offer more versatility in form and function.
The road clearance of minivans is much lower, allowing easier entry and exit for passengers, but especially young children and the elderly. Practically any able-bodied person will have no trouble with a minivan. SUVs are higher off the ground and require a bit of effort to get in and out. Running boards on an SUV act as a step, but some people may need assistance.
The doors of a minivan slide on a track, which makes it easier to park in close quarters. SUVs have the standard hinge-style doors that swing open and closed.
Most SUVs are equipped with 4WD, or in many cases all-wheel drive (AWD). Minivans are more likely to have 2WD, but some may have AWD.
The final difference is performance. Minivans are not designed for any kind of off-road or all-terrain driving, and they don't have a great reputation for driving in windy, wet, or icy conditions. SUVs are built for tackling the majority of challenges and obstacles on the road, including slippery surfaces.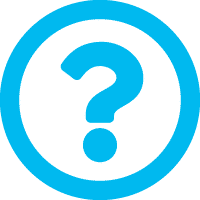 7. What are you transporting?
For moving larger loads of luggage and groups of passengers, a full-size SUV is the right choice. Mid-size SUVs are better for families with modest luggage. Meanwhile, the engine of a full-size SUV has the power capacity for towing trailers and boats; mid-size models won't have the muscle for anything larger than a small U-Haul container. If none of the above applies, you might want to consider a compact SUV.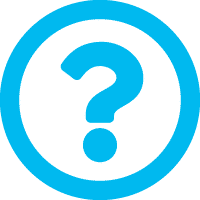 8. What about fuel consumption?
With a heavy chassis and a massive V8 engine, the typical full-size SUV is all about solid performance, not fuel-efficiency.
Full-size SUVs are notorious gas-guzzlers, but they shouldn't be blamed for not providing what they were never intended to deliver. If you're concerned about spending a small fortune in fuel, you'll want to look at another vehicle. That said, mid-size and compact SUVs are increasingly more fuel efficient, so if you're not hauling a bunch of people and gear, you can still rent an SUV without paying extra at the pump.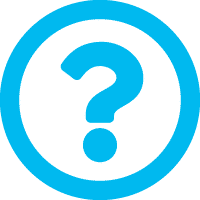 9. Can I take an SUV off-road?
When you arrive at the car hire desk to pick up your SUV, one of the first questions you'll be asked is, "Are you planning to go off-road?" Nearly all rental agencies have restrictions about off-road driving, and you may need to purchase additional insurance to take the vehicle on certain types of terrain, including unsealed or dirt roads. If you ignore the restrictions, your insurance policy will be cancelled, and if anything happens, you'll be liable for damages and repairs. Do yourself a favour and be very specific about your intentions with the car rental vendor before taking the keys.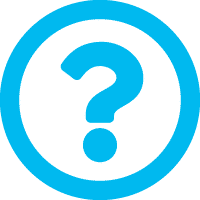 10. What is the difference between an SUV with 4WD and AWD?
This is more complicated than you may think. Most full-size SUVs are equipped with 4WD that allows the driver to manually select between two- and four-wheel drive. When the 4WD is activated, the front and rear axles rotate independently, which allows efficient navigation across variable, rugged and slippery terrain. When driving on normal surfaces, the 4WD must be switched off to prevent a situation known as "wind up", in which the wheels essentially fight each other for dominance.
Most compact and mid-size SUVs are equipped with AWD designed for normal road conditions and light off-road use. The system is permanently engaged and includes a differential mechanism that controls the rotation of both axles automatically. This makes AWD technically safer than 4WD because the driver doesn't need to select a drive configuration when more traction is needed.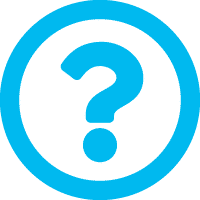 11. What types of SUV are there?
i. Crossover SUV
"Crossover" is a relatively new term for the category of vehicles with a C-class unibody that looks and feels like an SUV, but lacks the rugged ability to go off-road. Built on a passenger car chassis with raised road elevation, the crossover is an estate wagon on steroids. Most models have third-row seating for up to seven passengers. The crossover category includes five subdivisions from subcompact (sometimes called mini SUVs) to full-size crossovers that are virtually indistinguishable from "official" mid-size SUVs.
ii. Mini SUV
Constructed on the second smallest B-segment passenger car platform, mini SUVs share the same profile as a subcompact crossover. They typically have better road clearance and all-wheel drive, but not capable of off-road transport. Standard mini SUVs have a hatchback, with a growing trend toward the bumper hinge rear door. Unlike crossovers, a number of mini SUVs don't have a third row and only seat five passengers comfortably.
iii. Compact SUV
The compact SUV is the first "true" sport utility vehicle on this list, as defined by the unibody versus body-on-frame definition. Bigger than mini SUVs but smaller than mid-size vehicles—the compact SUV category covers a number of different sized vehicles. Common global usage has blurred the term as manufacturers are marketing four-cylinder, all-wheel drive vehicles as compact SUVs, while others will use the term "small" or even crossover. Some compact models will have four-wheel drive and six cylinder engines. Above all, this category is typically the smallest SUV with significant off-road capabilities.
iv. Mid-size SUV
If you live outside of the U.S. and Canada, you've probably never heard of a mid-size SUV. However, this category covers the widest range and volume of all SUVs on the market. There's a lack of consensus on the pure definition of a mid-size SUV because half of these vehicles are based on the passenger car platform and typically considered crossover SUVs. You can generally count on your mid-size SUV having a V6 or V8 engine, massive road profile, and seating for seven to eight passengers. Some luxury SUVs fall into the mid-size category simply by default.
v. Full-size SUV
The largest of the mass market SUVs, full-size vehicles generally fall into one of two categories: all-terrain and luxury. These are the big boys of the road, based on mid- or full-size pick-up trucks with a few sitting on SUV-specific chassis—neither passenger nor truck platform. You get maximum road visibility, exceptional power, all-conditions versatility, and room for plenty of people and cargo in a full-size. In North America and the Middle East, there's an even larger "extended length SUV" that's built on a heavy-duty truck chassis.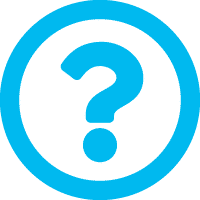 What do SUV types for rent look like?
You can see some of the different types of SUV's in the photo gallery shown below, although there is an extensive variance in the models and styles across the World. We have also outlined earlier some of the specific models that can be found in different countries.
Note that these are indicative only and specific types and models are usually referred to, when booking an SUV, as "or similar". The SUV category is usually guaranteed, but therefore the model is generally not.
i. Crossover SUV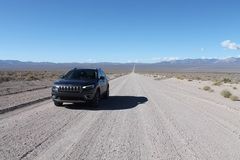 SUV Jeep Cherokee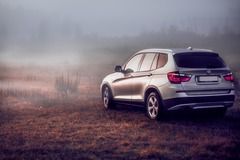 SUV BMW X3 F25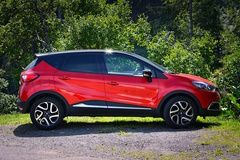 SUV Renault Captur
ii. Mini SUV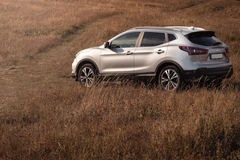 Nissan Juke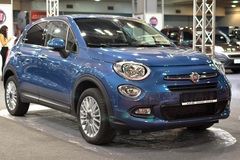 Fiat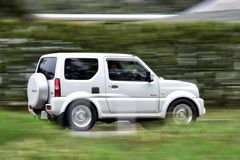 Suzuki Jimny
iii. Compact SUV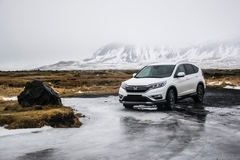 Honda CR-V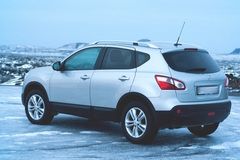 Nissan Qashqai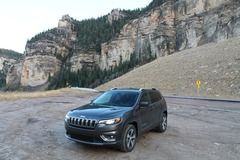 Jeep Cherokee
iv. Mid-size SUV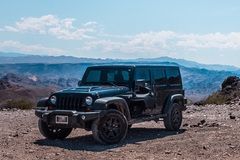 Jeep Wrangler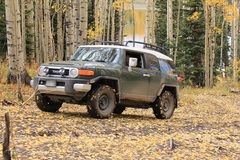 Toyota FJ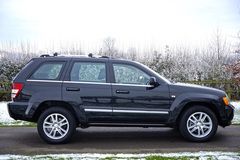 Jeep Grand Cherokee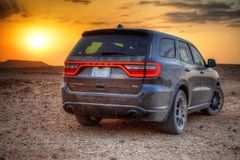 Dodge Durango
v. Full-size SUV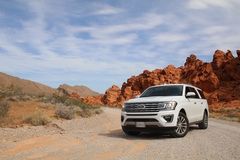 Ford Bronco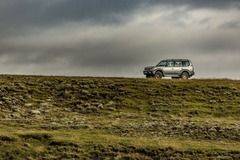 Toyota Land Cruiser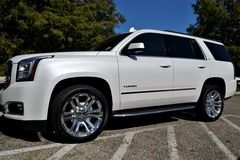 GMC Yukon
What about SUV models in different countries?
To be educated about the driving conditions in countries you are visiting, we suggest that you visit our guides to specific countries for renting a car.
Generally, the brand names of the models may vary, but the designs and features are similar. What's unpredictable is the selection. Here is some quick overview guidance to clarify the variety of SUV models across the different regions of the world.
The United States and Canada's urban areas differ substantially across the continent from highly congested city streets to long open highways, steep mountain passes, beachside and desert drives. California is probably the only state where you'll find all the above—often within an hour's drive of each other. On the East Coast, both New York and Florida offer plenty of options to explore, but on a much more level terrain. Travellers flying into JFK will be heading into an urban driving experience.
It's in the United States and Canada that you'll find the widest range of SUV categories—from compact Nissan and Ford crossovers to monster Cadillac and Chevrolet full-size and luxury SUVs. Regardless of your destination, SUVs offer the performance, comfort, style, and safety features to optimize your North American driving experience.
ii. Central America and Caribbean
Mexico and Puerto Rico
The general driving experience in the urban areas of Mexico and Puerto Rico is very similar to North America. Roads and highways are well marked and maintained. Mexico, in particular, has a variable landscape very similar to California. However, most visitors will notice a significant decline in road quality once you leave the big cities. This is where Kia and Renault crossovers, Ford standard, and Jeep all-terrain vehicles have a place to shine.
Brazil, Colombia and Argentina
With massive highways networks that criss-cross the continent, driving in South America often involves long distances—and of course, wildly inconsistent terrain and road conditions. Brazil, Colombia and Argentina are the kind of places where renting an SUV is the smartest option, even for strictly urban driving. Fortunately, you'll find a generous selection of mid-size and standard Dacia and Volkswagen SUVs with all-wheel or four-wheel drive.
The extensive motorway system and narrow roads characterize the United Kingdom driving experience. Visitors from North America or Australia, who are used to broad passageways, will find it a bit claustrophobic in the urban areas of Scotland and Wales for example. Full-size SUVs are the preferred choice for touring, although you'll do just fine cruising the streets of London or Manchester in mini or compact SUVs from Peugeot, Jaguar, or Volvo. Meanwhile, mid-size SUVs are the perfect summer vacation rentals for families.
Germany, France, Italy and Spain
Off-roading isn't much of a "thing" in Europe. If you're renting an SUV in Europe, you'll want a compact or intermediate; something that won't be too bulky on the road or in town—but affords respect. Parking is a major problem throughout Europe, but you can't argue with the wealth of attractive destinations.
Unlike North America and Australia, regions with select entry points for international travel, you could arrive at any number of airports in Europe and rent a car to your next destination. More geologically varied than the UK, many parts of Europe require an agile and sturdy vehicle. Travellers heading to the Swiss, French, and Italian Alps will benefit from the all-wheel drive traction to survive the slippery inclines.
The most common SUVs on European roads are full-size and luxury models from Opel, Seat, Dacia, Renault, Volkswagen, Mercedes, BMW, Nissan and Alfa Romeo.
United Arab Emirates, Saudi Arabia, Qatar
The Middle East is ironically sort of the "Wild West" when it comes to automobile traffic. The mile-wide roads are notoriously lawless. Nowhere else on the planet is it more highly recommended to rent an SUV for any kind of driving in the Middle East.
Space is not lacking in the Middle East, so you don't need to worry about tight turns and tiny parking spaces. As far as terrain is concerned—we're all pretty familiar—the region is dominated by flat desert plains and tremendous distances to cover. In addition to holding your own on the Arabian highways with oversized vehicles, an SUV will take you off the pavement and into the desert sand. New arrivals to Dubai would be well advised to rent a full-size Land Rover, Hyundai, or Cadillac.
Asian cities are among the fastest growing regions in the world, many of which have been traditionally reliant on public transportation. As modernization continues to develop, the automobile has swarmed—some say "clogged"—roadways of Kuala Lumpur, Osaka, and Taipei. Many international visitors are renting SUVs to access abundance of excursions with short driving distances from urban areas. Compact, intermediate, and luxury models from BMW, Mercedes, Audi, and Lexus are some of the most typical SUVs on Asian roads.
Airports are the prime pick-up points for rental cars in Australia and New Zealand. The popularity of SUVs is primarily based on comfort. The three-hour trip out of Sydney to the Blue Mountains or Hunter Valley is very nice and civilized in an SUV. With impeccable freeways, it's a brilliant ride from Melbourne to the beaches. Urban driving accounts for an estimated 85% of SUV rentals, while touring is 15% of the experience. And, there's a bit of off-roading available for those brave souls who venture into the outback, so you could tuck into an all-terrain Jeep, or full-size 4WDs from Toyota, Ford, or Mitsubishi.
South Africa, Botswana, Kenya, Namibia
With such a diversity of terrain and environment, nothing beats an SUV for versatility on the African continent. It's one of the few places on earth where you might not have a choice but to do some off-road driving just to get from point A to point B. For general highway excursions, you'll have performance, safety, and comfort in standard and full-size SUVs from Ford, Nissan, and Renault.