LEADING CAR RENTAL BRANDS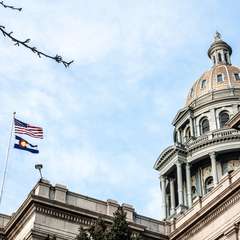 Capitol Downtown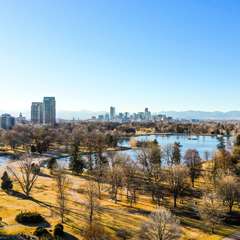 City Park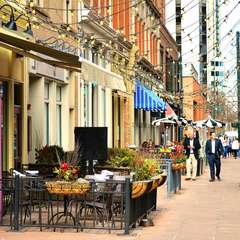 LarimerSquare
Popular Rental Cars in Denver (Colorado)
Address: Denver (colorado) - 1900 Broadway, Denver, 80202, Co, Colorado. To check for other local car rental hire depot locations in Denver (Colorado), select search above.
Going off road or to some out of the way place? Why not have an adventure with a 4x4 or SUV. Here are some examples to compare prices: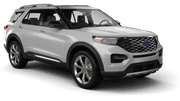 Ford Explorer


5 4

5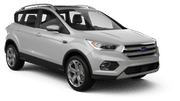 Ford Escape


5 3

5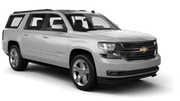 Chevrolet Suburban


7 3

5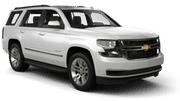 Chevrolet Tahoe


7 3

5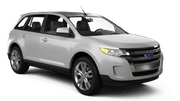 Ford Edge


5 4

5
Are you driving with a large group? See our wide range of 7, 9 and 12-seat people carriers (MPV's) van's and minivans. Here are some examples to compare prices: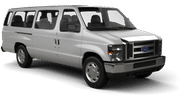 Ford Econoline


12 6

4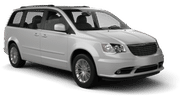 Chrysler Town and Country


7 3

5
Small cars that are easy to park, economy size is ideal for driving in those busy city streets. Here are some examples to compare prices: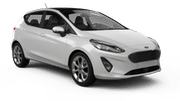 Ford Fiesta


5 2

4
Standard cars are comfortable and big – great for family trips and longer-distance travelling. Here are some examples to compare prices: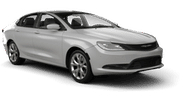 Chrysler 200


5 4

4
Why not drive around your destination in comfort and luxury – in a luxury executive car. Here are some examples to compare prices and various models: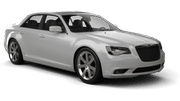 Chrysler 300


5 5

4
Note: These are indicative examples only. For accurate car comparisons and prices, enter your dates into the search above.
Denver Driving Ideas Guide
Denver, or "The Mile High City" as it is more commonly known to the locals, lies in one of the most picturesque areas of the United States. Set at the foot of the Rocky Mountains, Denver is the state capital of Colorado.
The city itself is home to more than 600 000 people, with another 3 million residing in its greater metropole. With a pioneer heritage, Denver is filled with numerous cultural attractions including historic districts and many museums. It is also home to stunning parks and botanical gardens.
As you would expect for a city situated near the Rocky Mountains, Denver is surrounded by a great many attractions that can be found at varying distance outside of the city. So get into your rental car and explore, you will not regret it!
Denver to the Rocky Mountain National Park
1 hour 30 mins to the Rocky Mountain National Park (69 miles) (111 kms)
A trip to Denver would not be complete without a drive into the Rocky Mountain National Park. This park is one of the biggest attractions in the state of Colorado and covers an area of 416 square miles!
On your scenic drive to the park take some time out in the city of Boulder, rich in history from the Old West period and an excellent place to shop! As you approach the Rocky Mountains along Highway 36, there are many unique areas to stop and admire the incredible views that this mountain range offers. Other scenic drives in the Rockies themselves include Trail Ridge Road (the highest motorway in the United States) and Old Fall River Road (the first ever to cross the Rockies and filled with beautiful scenic stops.)
The National Park itself is home to hundreds of hiking trails, from beginner level to those only suited to expert hikers. In fact, there are over 360 miles of hiking trails to be found throughout the Rockies. The most popular of these are Bear Lake Loop and Coyote Valley. Naturally, such an unspoilt area is home to numerous different species of wildlife, and the chances are extremely good that you will encounter moose, bighorn sheep or elk as you explore. Other activities in the park include fishing, bird watching, horseback riding and of course skiing in winter.
Rocky Mountain accommodation is diverse and includes camping, lodges, motels, hotels, guest houses, bed and breakfast establishments and resorts. In fact, a day trip does not do justice to the area, so be sure to stay over and explore the Rockies even more!
Denver to Georgetown
52 mins to Georgetown (45 miles) (72 kms)
Not one of the longest trips you will ever take, but certainly worth it if you are a lover of history. Georgetown, which was once the third largest town in Colorado, is now only home to 1000 residents. These numbers swell significantly during weekends and holidays as people enter the town to learn about the pioneering past of Colorado. Attractions include the Hamill House Museum, Georgetown Heritage Centre, Hotel du Paris Museum and the George Rowe Museum. However, the Georgetown Loop Railroad is a must visit. This single gauge railway track runs between the town and Silverplume, a former mining town. Disembark and take a tour of the Lebanon Silver Mine before heading back to the steam train. Of course, as with most of Colorado, the spectacular landscape views will leave you breathless. None more so than Guanella Pass Scenic Byway. Be sure to take your camera!
Georgetown accommodation is unique and includes rental of historic homes. Other options include lodges, inns, hotels and bed and breakfast establishments
Denver to Mount Evans
1 hour 40 mins to Mount Evans (60 miles) (96kms)
Just when you think you have seen all the natural beauty Colorado has to offer, along comes Mount Evans. Situated west of Denver, Mount Evans is served by the highest paved motorway in the United States. The mountain itself stands over 14 000ft high (4200 metres) and offers an incredible view from its summit. Along the way to the top, be sure to stretch your legs along the M. Walter Pesman hiking trail, filled with rare wildflowers and vast pine forests.
Other activities in and around Mount Evans include bicycling, fishing and wildlife viewing, but this is the perfect day trip to see the stunning natural beauty of Colorado. Be warned, the road to Mount Evans is only open from Memorial to Labor Day because of snow.
Mount Evans accommodation is sparse, and perhaps a stay in Clear Creek County would be a better option. Here cheap hotels, motels, bed and breakfast establishments and lodges are found in abundance. Clear Creek is only around 20 miles from Mount Evans.
At Cheaperthancars and Cheaperthanhotels we have millions of deals and a wide range of choice on car rental and accommodations. We believe that the less you spend on these, the more fun you have with the money you save.
Your Cheaperthancars Team